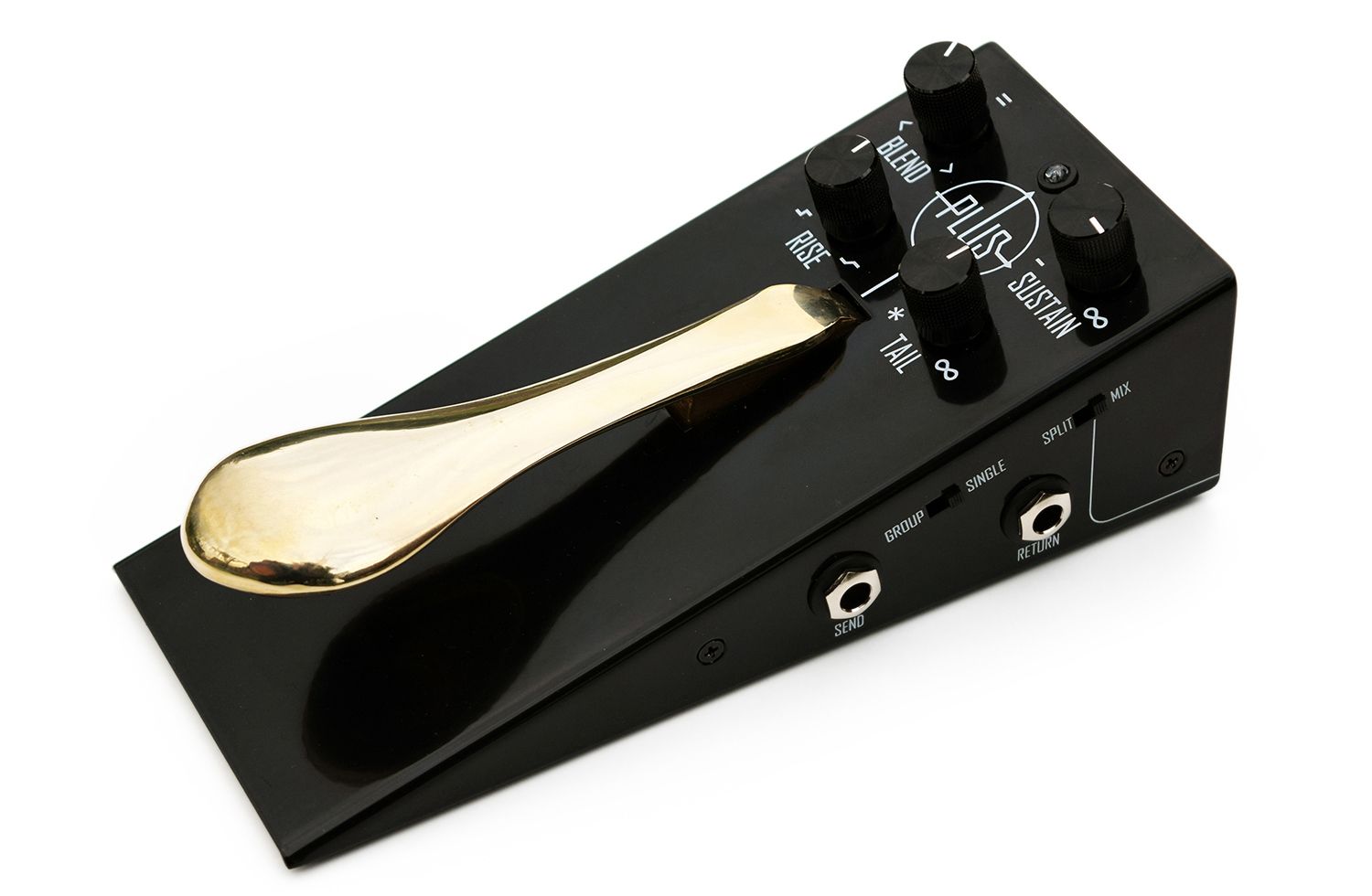 SUSTAIN AND SOSTENUTO PEDAL FOR ALL MELODIC INSTRUMENTS
The PLUS Pedal is more than just a stomp-box – it is a vast extension of your instrument that bridges the gap between rhythm and lead parts, and lets all musicians explore completely new territories.
Besides being a powerful arrangement and compositional tool, The PLUS Pedal can also be used for creating interesting and unique sound effects that would otherwise be impossible to achieve in real-time.
Sometimes a single guitar pedal can change the way you think about song arrangements.
Chris Buck uses a looper and a PLUS Sustain Pedal to create a fantastic solo arrangement of "Colors" by Black Pumas. If you listen carefully, you can also hear how he adds some extra layers along the way! More videos and more info about the PLUS Pedal below!
https://www.gamechangeraudio.com/pluspedal/
Whether you are a composer, solo performer, sound designer or part of a band – the ability to instantly turn any melodic sound produced by your instrument into a layer of continuous sound will completely change the way you approach music. Just as the wah is a standard pedal in every guitarist's setup, I can see that happening with the PLUS as well. If you're a solo player or play in a power trio, it's the perfect item to fill in the gap when you're not playing chords. The ability to just place effects on the sustain also opens up tons of tonal possibilities that are yet untapped
is a unique audio algorithm developed by GAMECHANGER AUDIO that lets you capture and sample tiny bits of your instrument's signal in real time and loop them into a seamless, warm and responsive sustained tone.
Unlike existing granular synthesizers and synth-pad triggers, PLUS Pedal actually runs a constant Hi-Res recording of your instrument, and once engaged, the RealTime sampling algorithm instantly creates a circular micro-loop out of the most recent audio signal produced by you.
Think of it as a smart looper that only catches the last segment of your chosen note or chord, and uses it to create a continuous sound.
The resulting layers of sustain can be practically indistinguishable from the original tone of your instrument, and you can further adjust and fine-tune the PLUS Pedal to achieve the exact type of sustain you have imagined.
 have had endless amounts of fun creating what I was calling "instant Fripp", but this is better, what an amazing ambient tool. I am starting to produce the band Dawes next week and we have already been planning to use the pedal on a few of the tracks, it instantly set the mood I was hoping for with the ambient-style production under a rock band, etc- I can't thank you enough, hands down my favourite piece of gear in years…
Jonathan Wilson
Dawes, Father John Misty, Roger Waters